The Three Musketeers - The Panto!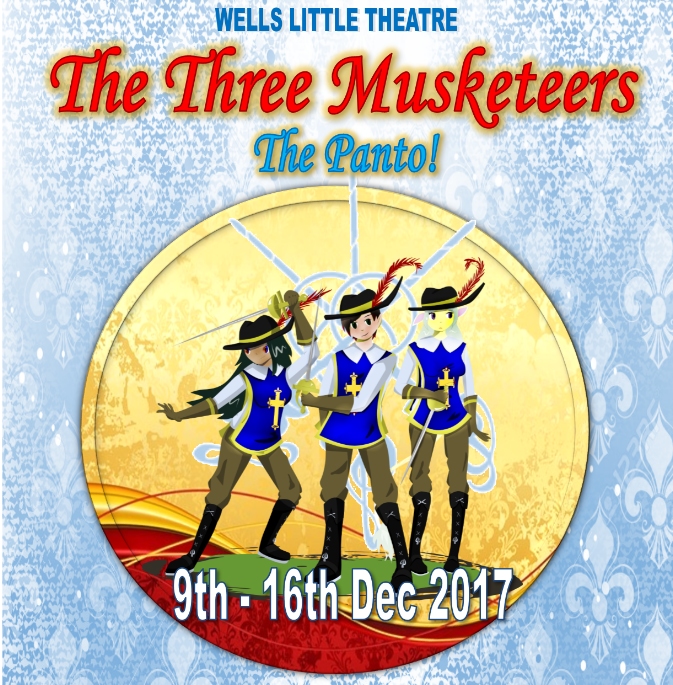 Get ready to swash those buckles for traditional panto fun with The Three Musketeers - the Panto! Will the intrepid D'artagnan realise his dream of becoming one of the famed Royal Musketeers, impress his heroes, win the heart of the Lady Constantina and save the King and Queen of France all in two acts? Or will the evil Cardinal Richelieu succeed in his plan to be rid of them all and take over with the help of his evil henchmen and spies!?
Packed with action, sword fighting, comedy and silliness join us on a fun packed laughter filled adventure!
Written and produced by our own panto team, we promise to keep the laughs coming in this (very loose!) adaptation of the classic adventure story. Packed full of traditional panto fun, and all the things you know and love  there is something for kids of all ages!
Tickets will go on sale in October, and they sell like hot cakes, so make sure you don't miss out on a show that is part of the festive season in Wells!
Remember the musketeer motto - One for all and all for one!
Save
Show dates: 09/12/2017 - 16/12/2017
Book Here